Dunkan
As a child, he wouldn't show much of a big guy. He will be slender and short in his first seasons of age, but as an adult, he will show a bulky structure, heavy as 175lb would be in his weight and 36in in his height. His coat is simple in terms of details, three colors would dance upon his body. Brown and white covers his head, neck, tail, and torso. Like wood in a day of winter, but once you reach his black would come to cut it all. His legs will be black, like tall boots. His ears aren't free from it either, as the dark covers them all with the exception of the inner parts. Eyes of blue crowns his face, outstanding on its dark and light colors. They never leave their blank and cold expression. His speech is firm, of one with authority.
appearance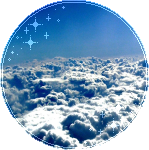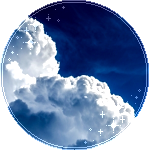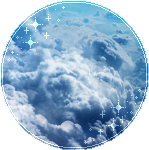 Dunkan is a boy who sees the world without caring much for those in it, he will be only concerned with his own well being though with those in his family circle, allies and friends he will do an exception. He doesn't wish ill for others, but he wouldn't actively help those he dislikes, he would ignore or pretend they don't exist. If an ally is in danger or hurt, he would put them first n his priorities than others that could be in the same trouble. With those who had tried harm upon he or family, he can act accordingly, violent if needed.
On the other hand, he would grow to be a serious but smart man. His mind would never be empty of questions, or wonders about his world, about the situations that could come. Showing his true feelings is hard, something almost impossible for him. He wouldn't show his happiness that openly, sadness and anger as well, his composture will be the same despite how hard or serious a moment might be. His family will be the few things he would fight for, for the man no one else deserves him risking his life for. Something similar could be said if a pack takes him under its wing, he would fight for his packmates, as long as said person is of his like.
Cowardice is highly hated by this wolf, as a child nothing go beyond innocent annoyance or discomfort, though if life allows it. As he grows up, this feeling could become serious, lethal in some cases. He would punish such acts, acts of running from fights, of attacking those incapable to fight. Poor whoever dares to act like that around him, they could be calling for serious problems.
Lastly, he dislikes lies. Lying would be highly avoided by him, lying doesn't have real meaning for him. He is honest with his actions and words, this can be reflected in how he acts upon others. He wouldn't stop himself from telling the truth of what he sees, this includes talking about someone's weakness, and little he would care if it may sound rude, he won't mask his point of view.
personality
Relations
parents
Emmeline(mother)x ???(Father)
Skills
Master Fighter (290)
Expert Intellectual (220)
Knight
Fighting : 08/13/19
+20 -
Participated in a Raid(Ashen vs Ashen Armada)
+10 -
Lost a fight(Against Recluse)
+10 -
Fought a middle sized predator(Pack of Coyotes)
+10 -
Lost a fight(Against Proserpina)
+20 -
Participated in a Raid(Against Aerie)
+30 -
Seasonal Skill Prompt - Spring, Year 15 (Group)
+10 -
Lost a fight(Againts Asla)
+10 -
Lost a fight(V Meadow)
+20 -
Won a fight against someone of higher skill level(v Tamsyn)
+15 -
Won an official fight against someone of equal or lower Fighting rank(v Elba)
+10 -
Fought a medium sized predator(A cougar)
+10 -
Lost a fight(v Naiche)
+15 -
Fought a large predator(grizzly) round 1 from post #4 ,post #8 and post #12
+15 -
Fought a large predator(grizzly) round 2 from post #12 ,post #16 and post #20
+30 -
Season fighting prompt fall
+10 -
Crafted an item related to battle(Armor) Post 7 to post 15
+15 -
Fought a large predator(Lion From post 1 to 7th)
+30 -
Completed a mammoth hunt
Intellect : 08/13/19
+5 -
Met someone new (Resin)
+5 -
Get to know a pack mate(Azure)
+10 -
Attended a festival(Valhalla spring festival year 15)
+30 -
Winter seasonal skill prompt(Solo)
+10 -
Attending a festival
+10 -
Meet a new wolf(Relm)
+50 - Met 10 new wolves (
Relm
,
Kichi
,
Windelin
,
Stajarna
,
Elba
,
Naiche
,
Azure
,
Aslatiel
,
Armando
,
Emile
)
+10 -
Met somone new(Relm)
+10 -
Taugh something unrelated to any skill(Pack life)
+10 -
Get to know a pack mate
+30 -
Completed a mammoth hunt
+30 -
Intellect seasonal Fall year 16(Group)
+10 -
Put what the skill claim is
Fight Form
Dunkan vs (opponent) for (fight type)
Round x/x
Age: (Only include: over 1 year, under 1 year, or under 6 months as applicable)
Size: Large
Build: Heavy
Offensive Battle Accessory: <a href="https://www.ardently.org/showthread.php?tid=36418">Lion Claw Gauntlets</a>
Defensive Battle Accessory: <a href="https://www.ardently.org/showthread.php?tid=33489">Lion skull helmet</a>
Companion 1: <a href="https://www.ardently.org/showthread.php?tid=31385">Jaguar, Male - Battle</a>
Companion 2: <a href="https://www.ardently.org/showthread.php?tid=33902">Red-tailed hawk, Female - Flying</a>
Skills: Master Fighter & Expert Intellectual
Specialty: Knight
Racing Form
Dunkan vs (opponent) for Race
Round x/x
Age: (Only include: over 1 year, under 1 year, or under 6 months as applicable)
Size: Large
Build: Heavy
Skills: Master Fighter & Expert Intellectual
Specialty: Knight
Dunkan vs (opponent) for Race
Round x/x
Age: (Only include: over 1 year, under 1 year, or under 6 months as applicable)
Size: Large
Build: Heavy
Skills: Master Fighter & Expert Intellectual
Specialty: Knight